Who Is Alicia Smith?
Alicia Smith is an American anchor and reporter working for WXYZ as a morning anchor from 4:30-6:a.m. and from 7-9 a.m. for Tv20, Detroit.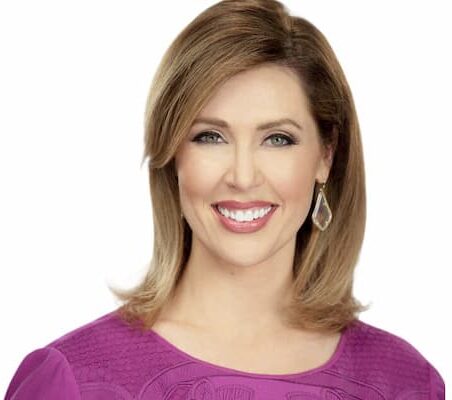 Alicia Smith Date of Birth / Age
Smith was born in  May 1988 and is 34 as of 2022.
Alicia Smith Height
Smith stands at a height of approximately 5 feet and 6 inches tall.
Alicia Smith Parents and Siblings
Smith was born to Barbara and David.t. Smith Jr. Her mom was a teacher by profession and was born in October 1943 as suggested by her Instagram post on the 19th of October 2021 wishing her a happy 78 year birthday whom they call "Bebe" as a nickname. Her dad, David is dead as suggested by her Instagram post on the 30th September 2021 while wishing him a "happy heavenly Birthday." This also shows her dad was born in September.
Unfortunately, her aunt Linda previously passed away in June 2022 as suggested by her Instagram post on the 5th of July 2022. Her aunt passed away due to glioblastoma and she was just diagnosed in January 2022. She also has cousins known as Tyler and Luke and an aunt known as Julie who is their mother as suggested by her Instagram post on the 11th of April 2022.
Alicia Smith Spouse(Husband)
Smith is happily married to her husband Erik Karell. They exchanged their vows back in 2014 October on the 14th.  They held their wedding ceremony at St. Simons Island. Karell's parents are known as Mark and Heidi Karell and he grew up in Commerce Township. He is the co-owner of MacMichigan, which is an IT company that specializes Apple software and hardware.  She recently celebrated their 7th marriage anniversary back in October 2014. They live in metro-Detroit.
Alicia Smith Kids / Children
Details regarding whether or not Smith has any children are not available to the public at the moment. Although, we do know that they have two rescue cats Max and Mischa which they adopted from Michigan Humane amidst the Covid 19 pandemic in 2020.  However, we will update this information once more details concerning this are available.
Alicia Smith Education
Smith and graduated from the University of Georgia where she minored in Political Science and majored in Broadcast News. While in school she Alpha Gamma Delta sorority and various philanthropies and campus activities. Before she graduated she was acclaimed by the Young Alumni Council for the University of Georgia Alumni Society as the Senior Female of the Year. Also, she acted as a George Foster Peabody Awards Student Judge.
Alicia Smith Career
Smith  works for WXYZ as a morning anchor from 4:30-6:a.m. and from 7-9 a.m. for Tv20, Detroit. She joined the channel in January 2007. Since 1995 she has worked as both anchor and reporter as she had started out as a freelance journalist whereby she shot and edited all of her reports. She used to anchor and report for WWMT, Kalamazoo, WTVM, Columbus, WBSG, Brunswick and also interned at CNN, Washington, WTOC, Savannah and WBSG, Brunswick.
She earned an Emmy award for her insightful special broadcast that disclosed a program that was aiding casualties of human trafficking in Wayne County.  Amidst her time in WWMT she made and broadcasted 11 news reports in 4 days which she conveyed from Ground Zero, New York for the station's prize-winning 9/11 special in 2002. Also, she got another Emmy award for her program that involved two missing West Michigan kids unsolved cases.
Also, she received an Emmy twice first in 2010 and later in 2019 for the Best On Air Talent from the Michigan Chapter of the National Academy of Television Arts and Sciences.  In addition to this, she gained a Michigan Association of Broadcasters Merit Award for public engagement with her threefold special broadcast titled "Facing Racism: A Daily Battle." She has a seven day program "Don't Waste Your Money" which brings useful information and resources for people.
She partakes in and advocates for organizations that aid people especially in matters concerning the heart such as Make-A-Wish Michigan, the Sky Foundation, Pancreatic Cancer Action Network (PanCAN) and the Detroit Riverfront Conservancy's early literacy program Reading and Rhythm on the Riverfront just to list a few.
Also, she has presented the yearly Michigan Humane Day of Giving Telethon on the station since 2008. Furthermore, she has generated and piloted the BuildUp for 5 years within which she has partnered with  WXYZ's Detroit 2020 team and Habitat for Humanity Detroit to aid with the establishment and brick refinement in the neighborhoods of Detroit.
How Much Does Alicia Smith Earn?
Smith approximately earns an annual salary that ranges from $100,000-$500,000.
How Much is Alicia Smith Worth?
As an anchor, Smith has been able to accumulate a net worth that ranges from $1 million to $5 million.
Alicia Smith Twitter