Who is Jim Kiertzner?
Jim Kiertzner is an American journalist who is working for WXYZ-TV as a reporter. He has provided coverage for news in Michigan since 1983.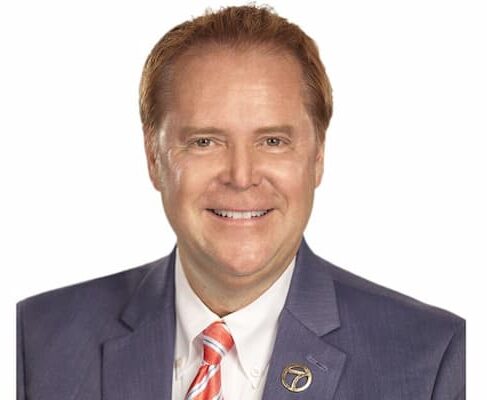 Jim Kiertzner Date of Birth / Age
Kiertzner is 65 years old as of 2022 as suggested by what he told Deadline Detroit  "…It's been a great run. I love what I do, but at 65, I'm at the end of…"
Jim Kiertzner Height
Kiertzner stands at a height of approximately 5 feet and 7 inches tall.
Jim Kiertzner Parents and Siblings
Kiertzner was brought up in Iowa. He manages to keep information regarding his parents, siblings, and extended members of his family away from the limelight. We will however update this information once it's available to the public.
Jim Kiertzner Spouse(Wife)
Kiertzner has for a long time been keeping details regarding whether or not he is dating private. It is therefore not known whether Kiertzner is married or not but the information will be updated once available.
Jim Kiertzner Kids / Children
Kiertzner has a daughter named Kelly. In May 2012, she graduated from Michigan State University. On the 21st of October 2017 Kiertzner shared on his Facebook that his daughter had passed and would become a licensed and practicing attorney. "..My daughter Kelly has achieved a major milestone by passing the Bar and will soon become a licensed and practicing attorney…"
Jim Kiertzner Career
Kiertzner studied at a Catholic college in Iowa. His TV career started when he was 16. Kiertzner and his friends started a 30 minute monthly community program on KTIV , Sioux City, Iowa. In 1980, he left Iowa for Wichita, Kansas to work at KAKE. Further, in 1982 he conducted a story on "Joe Blow" which ended up being  broadcasted on ABC's "Good Morning America."
Three years later, he left Kansas and went to work for WNEM, Flint and stayed there for 19 years. The station provided coverage for Flint, Saginaw and the Bay City region. He caught a break with a story on two Frankenmuth eateries that were rewarming and dishing out leftover chicken from customers' tables.
Afterwards, in 2002 he wanted to work for a new Fox affiliate station that was being set up in Flint. Unfortunately, after four years it's news unit was discarded and they decided to use WNEM's broadcast which Kiertzner had previously worked for. He didn't want to return to his previous workplace so he headed out in search of a new job. Further, Michael Moore, a person he had contacted during his job hunting offered him a job.
As he was a filmmaker he offered Kiertzner the position of field producer on his project  "Sicko," Moore's 2007 motion picture on American health care. In addition, when the project was over he went and worked for WDIV, Detroit. After six years, he joined WXYZ. Kiertzner's work in Mid-Michigan has helped in the alternation of  Michigan law on the screening done on medical doctors who came to work in Michigan.
Also, his work caused the dismissal of a mayor and has helped in the liberation of a man who was wrongfully sentenced. Additionally, he has awarded 5 Emmys for his work and an Edward R. Murrow award for his non-stop live coverage on the Wayne furniture store blast in 2010. . Also, he has won Michigan Association of Broadcasters awards, many Association press awards and UPI.
Moreover, he has been procured into The National Association of Television Arts and Sciences, Silver Circle of the Michigan Chapter of NATAS and The Emmys marking more than 25 years of admirable work in the broadcasting industry. Last but not least, he was selected for this honor by then Channel 7 News Director Tim Dye.
How Much Does Jim Kiertzner Earn?
Kiertzner approximately earns an annual salary that ranges from $100,000-$500,000.
How Much is Jim Kiertzner Worth?
As a  reporter, Kiertzner has been able to accumulate a net worth that ranges from $1 million to $5 million
Jim Kiertzner Retirement
Kiertzner told the Deadline Detroit that he'll be retiring in September 15 2020. Although he did say that he'll be in TV in 2023.  "…I'm done with the daily grind," he tells Deadline Detroit. "I've been doing this for 49 years. … It's been a great run. I love what I do, but at 65, I'm at the end of a contract here now, and I have chosen to hit the brakes. I'm going to do some traveling, relax. I'm not totally done, I will do something next year in television in 2023, so I can say I've done this 50 years…"
Jim Kiertzner Twitter