Who is Sophia Choi?
Sophia Choi is an American Journalist of Asian descent who is working for WSB as a news anchor and an investigative reporter since joining in December 2011.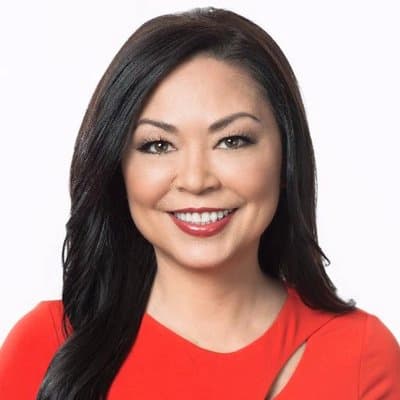 Sophia Choi Date of Birth / Age
Choi was born on the 5th of March 1971 in Daegu, South Korea. She is 55 years old as of 2022.
Sophia Choi Height
Choi stands at a height of approximately 5 feet and 6 inches tall.
Sophia Choi Parents and Siblings
Choi was born d in Daegu, South Korea. Her mom was born on the 19th of April. Unfortunately, her dad died when she was 12 years old. Also, she has a sister whose dog passed away. Nevertheless, she manages to keep information regarding her parents, siblings, and extended members of her family away from the limelight. We will however update this information once it's available to the public.
Sophia Choi Spouse(Husband)
Choi has for a long time been keeping details regarding whether or not she is dating private. It is therefore not known whether Choi is married or not but the information will be updated once available.
Sophia Choi Kids / Children
Details regarding whether or not Choi has any children are not available to the public at the moment. Nonetheless, we do know she had four cats: Archie, William, Harry and Oliver nicknamed Ollie. Unfortunately, Ollie died in May 2019. he suffered from hypothyroidism and heart failure.  However, we will update this information once more details concerning this are available.
Sophia Choi Education
Choi was born in South Korea and later migrated to the U.S. when she was 7 years old. She attended the Hollywood Elementary School in Hollywood, Maryland. When she was 12, she moved to Memphis, Tennessee where she studied at  Briarcrest Baptist High School.
Further, she attended and graduated from the University of Missouri, Columbia, with a Bachelors degree in Journalism. Further, when she was studying she served the KOMU-TV, University's Tv station. Also, she worked for the University's radio station KBIA.
Sophia Choi Career
Choi works for WSB as a news anchor and an investigative reporter since joining in December 2011. On her career path she has worked for various station such as KVBC-TV, Las Vegas. She served the station as a prime time anchor and special projects since joining in October 2007 for 3 years and a month. Also, she gained two Electronic Media Awards while working for the station cause of her works.
In 2006, she went to Shanghai, China alongside the University of Missouri School of Journalism on a speaking tour. Second, she has worked for CNN Headline News as a news anchor for 5 years and a month since joining in October 2001. In addition, while working for CNN she broadcasted breaking stories such as the wars in Iraq and Afghanistan and the after-effects of Hurricane Katrina in New Orleans and Hurricane Wilma in Florida just to list a few.
Furthermore, she has anchored several CNN and CNN International shows. Third, she has worked for KCBS-TV, Los Angeles as a weekday morning anchor and reporter for 5 years and 2 months since August 1966. Last but not least, she served Alabama's 13, WVTM, Birmingham as an anchor and a reporter for 5 years and 3 moths since June 1991. While working for the station, Choi was selected for an Emmy award because of her program on child predators named "Dirty Downloading."
Also, she won an Associated Press award cause of the program. Nonetheless, her career began in Lynchburg where she worked for WSET-TV as a general assignment reporter.
On a side note, she has appeared in movies and TV shows such as Primary Colors, The Torturer and Special Unit. Moreover, she was recognized as the "Most Poised News Anchor" in a list of "100 favorite Asian American People, Places and Things. Also in 2003, she was nominated as one of seven Korean American "heroes" to serve as a guide in the Tournament of Roses Parade.
How Much Does Sophia Choi Earn?
Choi approximately earns an annual salary that ranges from $100,000-$500,000.
How Much is Sophia Choi Worth?
As an anchor, Choi has been able to accumulate a net worth that ranges from $1 million to $5 million.
Sophia Choi Twitter