Who is Carl Willis?
Carl Willis is an American of African descent who is working for WJLA-TV as a reporter and weekend anchor. Further, he joined the ABC 7 News team in September 2018.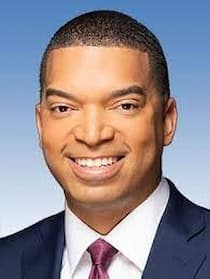 Carl Willis Date of Birth / Age
Willis is approximately in his 40s as of 2022 although his exact age is not known as he has managed to keep his date of birth away from the public. However, we will update the information once available.
Carl Willis Height
Willis stands at a height of approximately 5 feet and 7 inches tall.
Carl Willis Parents and Siblings
Willis was born and raised in the U.S. He manages to keep information regarding his parents, siblings, and extended members of his family away from the limelight. Even so, we do know the Willis' men have served in the military from his grandfather to his uncle in law as suggested by the Instagram post he shared wishing them a Happy Veterans Day.
"Wishing a happy Veterans Day to the vets in my life, and to all of those who have sacrificed and served. Pops Carl Willis, Sr., Navy (Vietnam) Grandad Rev. Daniel Smith, Army Officer/Chaplain (WWII) Uncle Al Smith, Marines, Army, Army Reserve. Uncle Vernon Willis, Army Father-in-Law Master Sgt. Billy Robertson, Air Force Officer." We will however update this information once it's available to the public.
Carl Willis Spouse(Wife)
Willis exchanged vows with his wife in March  2009. Further, his wife is of Asian descent. As of 2022, they will have been together for 13 years. The couple has a son together. Nonetheless, the information will be updated once available.
Carl Willis Kids / Children
Willis has a son that was born in 2013. He will be 9 years old as of 2022.However, we will update this information once more details concerning this are available.
Carl Willis Education
After completing his high school studies Willis went on to join the Florida State University. Later, he went to become its graduate with a Bachelor Of Arts degree in Mass Media Studies from the college of communications and a minor in Sociology. While in college, he was in the Alpha Phi Alpha Fraternity, Inc., Garnet & Gold Key, W.E.B. DuBois Honor Society and the Student Senate.
Carl Willis Career
Willis works for WJLA as a reporter and weekend anchor since joining the ABC 7 News team in September 2018. Prior to working for WJLA,  he served WSB-TV, Atlanta as a general assignment reporter for 7 years and a month since August 2011.
Further, he has also worked with KPRC-TV, Houston where he served the station as a general assignment reporter since January 2006 for 5 years and 9 months. Also, he has worked with WF-TV, Orlando as a general assignment reporter for 3 years and 6 months since July 2002.
Last but not least, he has worked for KVII-TV, Amarillo as a weekend anchor and a reporter for a year and 6 months since January 2001. Willis has been a journalist and has experience in the filed as he has been doing it for more than 20 years.
Throughout his career, he has broadcasted significant stories counting he Pulse Nightclub massacre in Orlando and the Mother Emanuel Church shooting in Charleston. On a side note, he is a vinyl collector and a huge of the late artist, Prince.
How Much Does Carl Willis Earn?
Willis approximately earns an annual salary that ranges from $100,000-$500,000.
How Much is Carl Willis Worth?
As an anchor  and reporter, Willis has been able to accumulate a net worth that ranges from $1 million to $5 million.
Carl Willis Twitter