Who is Harry Horton?
British, Journalist and Correspondent, Harry Horton, work with ITV where he serves the station as a Political correspondent. His period working at the station is not known.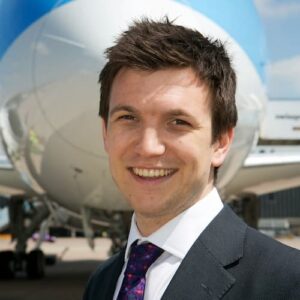 Harry Horton Date of Birth / Age
Horton's exact age is not known as he has managed to keep his date of birth away from the public. However, we will update the information once information on his date of birth becomes available.
Harry Horton Height
Horton is approximately 5 feet and 8 inches tall.
Harry Horton Parents and Siblings
Horton is Yorkshire born n bred. However, he has kept information regarding his parents, siblings, and extended members of his family stowed away from the public. We will however update this information once we hear any new information about it.
Harry Horton Spouse / Wife
Horton has for a long time been keeping details regarding whether or not he is dating private. It is therefore not known whether Horton is married or not but the information will be updated once available.
Harry Horton Kids / Children
Details regarding whether or not Horton has any children are not available to the public at the moment. However, we will keep you informed in case more information or details concerning this are available.
Harry Horton Education
Horton attended The University of Sheffield between 2013-2014 and graduated with a distinction in Master of Arts (MA), in Broadcast. Therefore, he managed to learn about media law, ethics, and regulation, news writing for TV, radio, and the internet, news gathering techniques, interview techniques, digital research, and shorthand. Harry went for his BSc (Hons), Mathematics & Statistics at The University of Sheffield in the year 2008 to 2011.
Harry Horton Career
Horton is a Political Correspondent at ITV since Jan 2020 in Westminster. Before joining ITV, he worked for Feature Story News between 2016 to 2019 in Washington D.C.During his tenure there, he reported on Donald Trump's presidency and major new developments in North America for television and radio stations around the world including: Good Morning Britain, LBC, Channel News Asia (Singapore), SABC (South Africa), i24 News (Israel), TV3 (New New Zealand) and Radio New Zealand.
Further, Horton was a trustee at Youth Hostel Association from July 2012 until April 2016 in England and Wales.The Board of Directors oversees the work of the management team, sets strategy and policy, and approves the annual report and budget. Harry was on the board of the Youth Hostel Association, a national charity with over 100 hostels in England and Wales. With over 200,000 members, a turnover of over £50m, and an active member of Hostelling International, the association supports over 750,000 bed nights for young people under 18 each year and offers learning opportunities to 8,000 schools, universities, and youth groups. The Board of Directors oversees the work of the management team, sets strategy and policy, and approves the annual report .
Harry worked as a Multimedia Producer at Channel 4 News in London, United Kingdom for 2years. Prior to that, he was a freelance reporter at Globa, Blauer Media and BBC.Also, he was a CV Advisor at the University of Sheffield Careers Service where he advised  undergraduate and graduate students on resumes and cover letters for job applications, work experience inquiries, or just general updates.
Horton worked at MAG (Airports Group) for 1 year in Manchester. While there, he was solely responsible for a number of projects related to the creation of rental cost profiles for clients. These included researching development opportunities and planning a development plan. Therefore, Harry gained a detailed understanding of the commercial real estate industry.
How Much Does Harry Horton Earn?
Horton earns an annual salary that ranges from $100,000-$500,000.
How Much is Harry Horton Worth?
As a Political correspondent, Horton has been able to accumulate a net worth that ranges from $1 million to $5 million.