Who is Jessi Mitchell?
Jessi Mitchell is an American journalist of African descent who is working for WCBS-TV as a community reporter focusing her reporting in Harlem. She joined the CBS New York News team in October 2021. Upon joining the station, she initially served as a multi-skilled journalist.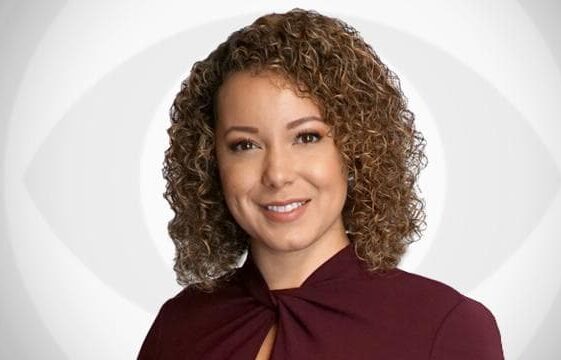 Jessi Mitchell Date of Birth / Age
Mitchell is approximately in her 30s as of 2022 although her exact age is not known as she has managed to keep her date of birth away from the public. However, we will update the information once available.
Jessi Mitchell Height
Mitchell stands at a height of approximately 5 feet and 6 inches tall.
Jessi Mitchell Parents and Siblings
Mitchell was born in Los Angeles and raised in Atlanta. She manages to keep information regarding her parents, siblings, and extended members of her family away from the limelight. Even so, her mother celebrates her birthday on May 22nd. On the other hand, her father was born on February 20th, 1952, and is 70 years old as of 2022. We will however update this information once it's available to the public.
Jessi Mitchell Spouse(Husband)
Mitchell has for a long time been keeping details regarding whether or not she is dating private. It is therefore not known whether Mitchell is married or not but the information will be updated once available.
Jessi Mitchell Kids / Children
Details regarding whether or not Mitchell has any children are not available to the public at the moment. Also, she has a dog named Scotty. However, we will update this information once more details concerning this are available.
Jessi Mitchell Education
After completing her high school education at Woodward Academy, Mitchell went on to attend Hampton University on a full academic scholarship in 2007. Later, in 2011 she became its Magna Cum Laude graduate with a Bachelor Of Arts degree in Broadcast Journalism and a Spanish minor. Moreover, while in college, she served as the captain of the Women's Golf Team.
Additionally, she served as a senior director of the Center for Broadcast Excellence. Further, she was in the  Golden Key International Honour Society, Kappa Tau Delta National Journalism Honors Society, Chi Alpha Sigma National Athletic Honors Society, and Alpha Mu Gamma National Foreign Language Honors Society. During her streak in high school, she served on the 3-time Georgia State Championship Girls' Golf Team and was a co-captain. Moreover, while in
Jessi Mitchell Career
Mitchell works for WCBS as a community reporter focusing her reporting in Harlem. She joined the CBS New York News team in October 2021. Upon joining the station, she initially served as a multi-skilled journalist. Further, she served the CBS News Atlanta bureau for two years. While there, she broadcasted big breaking news stories such as the Christmas Day explosion in downtown Nashville, and the killing of Ahmaud Arbery in Brunswick, Georgia.
Additionally, she provided coverage for natural disasters counting deadly flooding, tornadoes, and hurricanes. Prior to WCBS, she served in Oklahoma City, Colorado Springs, and Columbus, Georgia as a multimedia journalist and anchor. Via her time in local news, a passion for assisting others through storytelling, and spotlighting matters impacting minority communities, homeless populations, and domestic violence survivors was sparked.
Moreover, she serves as an active member of SGI-USA, the most diverse Buddhist community in the United States. To boot, she serves as a member of the National Association of Black Journalists, a contributor to the Women In Golf Foundation, and the Hampton University Alumni Association. Else, she serves on the Board of Advisors for Hampton's Scripps Howard School of Journalism and Communications. Further, she is an ardent sneaker collector and golfer and loves taking long walks with her dog.
CBS News New York( WCBS-TV)
Mitchell works with CBS News New York where she serves alongside her fellow anchors, reporters, and meteorologists such as;
Mary Calvi
Dave Carlin
Maurice DuBois
Alice Gainer
Cindy Hsu
Zinnia Maldonado
How Much Does Jessi Mitchell Earn?
Mitchell approximately earns an annual salary that ranges from $100,000-$500,000.
How Much is Jessi Mitchell Worth?
As a reporter, Mitchell has been able to accumulate a net worth that ranges from $1 million to $5 million.
Jessi Mitchell Twitter