Who is Karla Ray?
Karla Ray is an American Anchor/Reporter who works for WFTV, Cox Media Group where she serves as a Professional Communicator, Veteran Broadcast Journalist, Anchor, or Investigative Reporter. She has been working with the station since October 2012.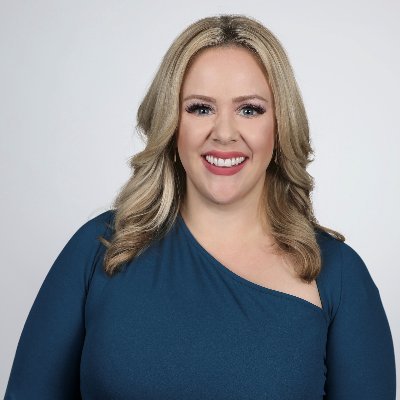 Karla Ray Date of Birth / Age
Ray was born on March 17, 1987, in the United States.  Therefore, Karla is 36 years old as of 2023.
Karla Ray Height
Ray stands at the height of approximately 5 feet and 7 inches tall.
Karla Ray's Parents and Siblings
Ray was born and raised in the United States. She manages to keep information regarding her parents, siblings, and extended members of her family away from the limelight. We will however update this information once it's available to the public.
Karla Ray Spouse / Husband
After her career kicked off in the Black Hills region covering everything from the Badlands to Mount Rushmore, Ray eventually landed at a station in Fort Myers. At that gig, she met her now husband, Brandon Williams. Williams is a four-time Emmy-nominated Journalist and the executive producer at News 13. They got married in September 2014 and love spending their leisure with dogs. They seem to be thrilled when posting pictures on social media, carrying their puppy, a Pekingese named Murrow.
Karla Ray Kids / Children
Details regarding whether or not Ray has any children are not available to the public at the moment. However, we will update this information once more details concerning this are available.
Karla Ray Education
Ray graduated with a bachelor's degree in Contemporary Media and Journalism and Spanish at the University of Dakota in 2008. Moreover, she is a member of Alpha Phi and the Vice President of Marketing at the institute. Karla was also the director of Philanthropy and Director of Public Relations. Additionally, Ray was also an anchor/ reporter, producer, and music director at KYOT-TV/UNews/URadio. The Greek Unity Council, Ray was also the president of the council.
Karla Ray Career
Ray works for WFTV News serving the station as a Professional Communicator, Veteran Broadcast Journalist, Anchor, or Investigative Reporter. She began her career as an intern at KSAZ-TV Phoenix, Arizona for 5 months since May 2006. Afterward, she became a Reporter/ Fill-in Anchor at KELO-TV  for 3 years since May 2007.
At the station, Ray was a Bureau reporter/photographer for the Black Hills region of KELO-TV's coverage. She also covered 19 counties spanning two time zones solely for nearly two years from May 2008-April 2010. Moreover, she was also a weekend/part-time reporter from May 2007 until graduation in May 2008.
From August 2011 to October 2012, Karla worked as an Investigative Reporter/ Fill-in Anchor at Waterman Broadcasting Corp logo. She produced quick-turn and long-form investigative stories for the #1 news station in Southwest Florida.
Additionally, she was a regular fill-in anchor across multiple newscasts. Currently, she anchors Eyewitness News This Morning on Saturdays and Sundays and is an investigative reporter for the 9 Investigates unit. Ray joined the Eyewitness News team in October 2012 after spending two and a half years covering news on the Southwest Florida coast.
In her work as an investigative reporter in the Fort Myers market, Karla exposed a billing dispute that led to a man's death, leading to sweeping changes at Naples Community Health. Furthermore, she also brought viewers the story of Aaron Edwards during the 2012 legislative session in Tallahassee, as the boy fought to have a claims bill passed following an injury at Lee Memorial Health. Ray's coverage earned her an Emmy nomination in the fall of 2012 and a regional Edward R. Murrow award in the spring of 2013. Karla did everything from reporting to shooting video, editing, producing, and anchoring.
How Much Does Karla Ray Earn?
Ray approximately earns an annual salary ranging from $100,000 to $500,000.
How Much is Karla Ray's Worth?
As a news anchor, Ray has accumulated a net worth ranging from $1 million to $5 million.
Karla Ray Twitter
Karla Ray WFTV
Ray works at WFTV where she serves alongside her fellow anchors, reporters, and meteorologists such as;
George Waldenberger
Tom Terry
Martha Sugalski
Brian Shields
Joe Kepner
Christopher Heath
Daralene Jones
Kassandra Crimi