Who is Lauren Harpe?
Lauren Harpe is an American TV personality best known for her appearance on the TV show, Survivor 44. She was born on July 30, 1991, in Port Arthur, Texas. The reality TV star was accustomed to eating foods that other people might not find appealing as she grew up with her family in a small rural town.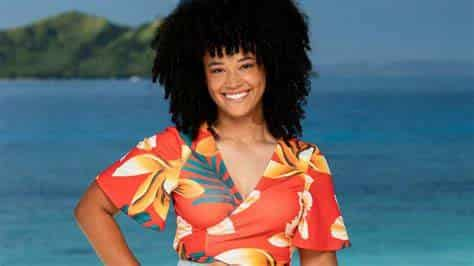 She made it clear that she would not eat a rat before joining the CBS show, despite the fact that she had previously eaten possums and raccoons. The woman greatly aspires to be like her parents, who hold a special place in her heart.
Her greatest source of motivation is her family. "My father is such a hard worker, but my mother is the most selfless and giving person I know," Lauren told Entertainment Weekly. She seems to enjoy reading and listening to sermons and podcasts online, even though she now lives in Mont Belvieu, Texas. Lauren values her friends and family highly, and she is always happy to spend time with them.
Lauren Harpe Date of Birth/Age
She was born on July 30, 1991, in Port Arthur, Texas. She is approximately 32 years old as of 2023.
Lauren Harpe Height
Lauren Harpe stands at a height of approximately 5 feet and 5 inches tall.
Lauren Harpe Parents and Siblings
Harpe was born and raised in Texas. She manages to keep information regarding her parents, siblings, and extended members of her family away from the limelight. We will however update this information once it's available to the public.
Lauren Harpe Spouse/Husband
She is currently single and is a single mother. She did however admit that she was previously married and she got divorced. She has two kids from her previous marriage.
Lauren Harpe Kids/Children
She is a single mother of two. The children are from her previous marriage.
Lauren Harpe Education
She graduated from Lamar University in 2014 and she was working as an English teacher at Beaumont Independent School District.
Lauren Harpe Career | Lauren Harpe Survivor 44
Lauren was declared the Most Promising Health Professional-College of Education and Human Development 2014 Honoree. She graduated cum laude with a Bachelor of Science degree in Health and was part of the President's List in 2014.
She worked at ET's Daycare as a Youth Camp Supervisor from May 2013 to August 2013. She also worked as a Health Promotion Intern for Beaumont Health Department from January 2014 to May 2014. After her graduation, she joined Port Arthur Independent School District (PAISD) as a Substitute Teacher in August 2014.
In November of the same year, she was promoted to the post of Academic Tutor. Lauren left PAISD in April 2015 and joined Beaumont Independent School District as a Teacher in May 2015.
She remained affiliated with the institute until November 2018, when she switched over to Lewisville ISD. In July 2019, she also became a part of VIPKid to teach through the internet. Ultimately, Lauren left Lewisville ISD in July 2020 and became a part of Barbers Hill Independent School District as a Teacher.
How Much Does Lauren Harpe Earn?
She earns approximately $4, 800 per month and $50, 000 to $100, 000 annually.
How Much is Lauren Harpe Worth?
She has an estimated net worth of $550, 000.
Lauren Harpe Twitter
Survivor 44
Lauren appears on the show, Survivor 44 where she casts alongside her fellow actors and actresses such as;
Maddy Pomilla
Matt Blankinship
Kane Fritzler
Matthew Grinstead-Mayle
Heidi Lagares-Greenblatt
Frannie Marin
Claire Rafson
Sarah Wade
Josh Wilder