Who is Nikki Hauser?
Nikki Hauser is an American Anchor/Reporter/Meteorologist who works for WBTV where she serves as a reporter/anchor. She has been working with the station since September 2021.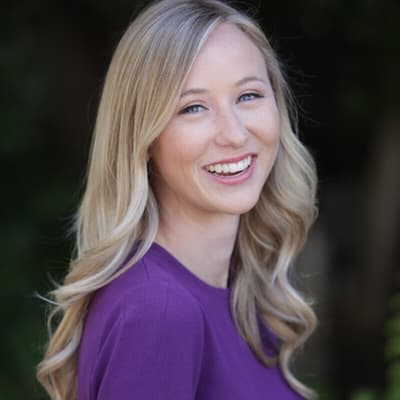 Nikki Hauser Date of Birth / Age
Hauser is approximately 25 years as of 2022 although her exact age is unknown as she has managed to keep her date of birth away from the public. However, we will update the information once available.
Nikki Hauser Height
Hauser stands at the height of approximately 5 feet and 6 inches tall.
Nikki Hauser's Parents and Siblings
Hauser was born and raised in Cincinnati, OH. She manages to keep information regarding her parents, siblings, and extended members of her family away from the limelight. However, she was raised alongside her sister Katie Hauser. She is also seen posting a photo of her and her dad on her Instagram page having fun together. We will however update this information once it's available to the public.
Nikki Hauser Spouse / Husband
Hauser has for a long time been keeping details regarding whether or not she is dating privately. It is therefore not known whether Hauser is married or not but the information will be updated once available.
Nikki Hauser Kids / Children
Details regarding whether or not Hauser has any children are not available to the public at the moment. However, we will update this information once more details concerning this are available.
Nikki Hauser Education
Hauser went to Marymount High School where she attained her High School Diploma in 2015. She, later on, joined Georgetown University where she attained her Bachelor's degree in Psychology with a minor in Spanish and Government.
Nikki Hauser Career
Hauser works at WBTV as a weekday Multimedia Journalist/Reporter at the network's 4:30 a.m. newscasts. Previously she was tenured at WITN-TV serving as a reporter since July 2019 for two years and two months in Greenville, North Carolina. Before this, she served as a reporter and a local news intern at NBC-DC(WRC) based in Washington, DC since September 2018 in Universal City, CA. There she got the opportunity to feature, direct shoots, and pitch several events. Additionally, she also tenured as an Investigative News Intern at NBC Los Angeles (KNBC) in Universal City, CA.
There she researched, wrote, and developed content for investigative and consumer pieces for the #2 news market in the nation. She also conducted interviews, directed shoots, and shot undercover videos, pitched several stories for TV and digital platforms, and also translated Spanish interviews for newscasts. Hauser was also tenured at Dateline NBC and Sunday Night with Megyn Kelly as NBC News Intern in NBC Universal since May 2017 for five months. There she was made responsible in research, compiling, and pitching stories for both Dateline NBC and Sunday Night with Megyn Kelly.
She also facilitated multiple shoots, interviews, and stand-ups for Dateline and Sunday Night, working to set up, design, produce voiceovers, take notes, and assist talent as needed for episodes. Additionally, she also logged multiple media tapes, including court hearings, trials, film, and NBC archival footage, and frequently updated news databases using iNews, Interplay Assist, Adobe Prelude, LMX, and Lexis Nexis. Hauser also worked at Georgetown Buzz as a News Reporter since November 2016 for 11 months in Washington D.C.
There she was to shoot, report, produce, and edit on-camera packages for the Georgetown Buzz, the main news network and media outlet on campus. She also created the Georgetown Buzz subset "Buzz on the Street," a segment that covers student opinion on campus. Further, Hauser also tenured at Sonar Entertainment as a TV Development Intern in May 2016 in Fox Plaza, Avenue of the Stars. There she covered desks as an assistant to executive producers, regularly answered and returned calls, hosted and connected conference calls, scheduled and confirmed meetings, and frequently communicated with agencies and clients.
She also wrote extensive coverage and detailed comments for several new scripts and periodical and book coverage for potential TV series and also crafted credit pages for A-list TV and movie writers and directors. Additionally, she was also tenured at The Odyssey Group as a Staff Writer in January 2016. There she wrote online articles every week for the Odyssey Online, gaining over 15,000 shares on popular articles
How Much Does Nikki Hauser Earn?
Hauser approximately earns an annual salary ranging from $100,000 to $500,000.
How Much is Nikki Hauser Worth?
As an anchor, Hauser has accumulated a net worth ranging from $1 million to $5 million.
Nikki Hauser Twitter
Nikki Hauser WBTV
Hauser works at WBTV where she serves alongside her fellow anchors, reporters, and meteorologists such as;
Shevaun Bryan
Caroline Hicks
Cam Gaskins
Molly Grantham
Jamie Boll
Kristen Miranda
Elissia Wilson
Bekah Birdsall