Who is Alex Giles?
Alex Giles is an American award-winning Anchor/Reporter/who works for WBTV where he serves as an anchor. He has been working with the station since 2015.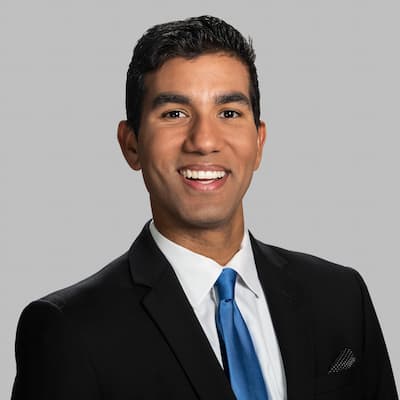 Alex Giles Date of Birth / Age
Giles was born and raised in the United States and his exact age is unknown as he has managed to keep his date of birth away from the public. However, we will update the information once available.
Alex Gile's Height
Giles stands at the height of approximately 5 feet and 9 inches tall.
Alex Gile's Parents and Siblings
Giles was born and raised in the United States. He manages to keep information regarding his parents, siblings, and extended members of his family away from the limelight. We will however update this information once it's available to the public.
Alex Giles Spouse / Wife
Giles is happily married to his wife, Alexis Pace. The two tied the knot during the COVID-19 pandemic and together reside in Charlotte alongside their dog, Poppy, and baby boy. However, Giles considers planning a wedding during such a tumultuous time one of the most stressful things he's ever done.
Alex Giles Kids / Children
Giles and his wife Alexis are proud parents to their baby boy named Jordan. They welcomed their first child on Monday, August 30, 2021, weighing 6 lbs. and 8 oz which was five weeks earlier than expected.
Alex Giles Education
Giles went to the University of North Carolina at Chapel Hill in 2009 where he graduated with a Bachelor's degree, Broadcast Journalism in 2013
Alex Giles Career
Giles works at WBTV as an anchor and a multi-media journalist. There he has featured the protests that erupted after the death of George Floyd and the societal unrest that sparked after the police shooting death of Keith Lamont Scott. Additionally, he has also featured the North Carolina storms, driving to the coast to cover hurricanes, and traveling to the mountains for winter weather coverage. He was also granted the opportunity during the 2020 presidential campaign, to feature both President Joe Biden and Vice President Kamala Harris.
Before joining the network, he was tenured at WECT News in Wilmington, serving both as an anchor and reporter. There, he covered several events at the state legislature and also featured an inmate who had been sentenced a death row at North Carolina's Central Prison. Additionally, he also helped a sister station feature the deadly church shooting in Charleston, SC that claimed the lives of nine innocent people. Giles has also received several awards since he started his career.
He also enclosed the societal unrest that sparked and the protests that followed after the death of George Floyd. Additionally, he also serves as a proud member of the CMPD's Crime Stoppers Board. There they work together compiling weekly stories highlighting criminal activity in Charlotte. During his leisure time, he loves spending time with his family, running, hanging out with friends, watching both Tar Heel basketball and football
How Much Does Alex Giles Earn?
Giles approximately earns an annual salary ranging from $100,000 to $500,000.
How Much is Alex Giles Worth?
As an anchor, Giles has accumulated a net worth ranging from $1 million to $5 million.
Alex Giles WBTV
Giles works at WBTV where he serves alongside his fellow anchors, reporters, and meteorologists such as;
Shevaun Bryan
Caroline Hicks
Cam Gaskins
Nikki Hauser
Jamie Boll
Kristen Miranda
Abby Theodros
Elissia Wilson