Who is Frannie Marin?
Frannie Marin is an American TV personality best known for her appearance on the show, Survivor 44. She was born on March 13. 1999, in St. Paul, Minnesota. Frances is quite close to her mother Elizabeth whom she adores very much.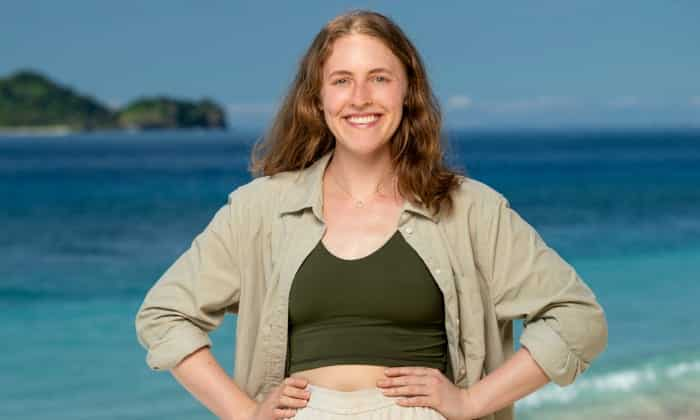 After completing middle school in 2013, she entered Hill-Murray School to complete her education. As a high school student, she participated in activities like theatre and volleyball. Frannie was also a member of Pioneer Performers, French Club, Breakfast Book Club, and Speech Team.
Additionally, she was affiliated with her school's choir and the National Honor Society. In 2017, Frannie graduated as the class valedictorian and according to the reality TV star herself, she had a perfect score on her Medical College Admission Test (MCAT).
Frannie Marin Date of Birth/Age
She was born on March 13. 199, in St. Paul, Minnesota. She is 24 years old as of 2023.
Frannie Marin Height
Marin stands at a height of 5 feet 7 inches tall.
Frannie Marin Parents and Siblings
She is the daughter of Elizabeth, and she loves her very much. She manages to keep information regarding her parents, siblings, and extended members of her family away from the limelight. We will however update this information once it's available to the public.
Frannie Marin Spouse/Husband
Frannie has for a long time been keeping details regarding whether or not she is dating privately. It is therefore not known whether Marin is married or not but the information will be updated once available.
Frannie Marin Kids/Children
Details regarding whether or not Frannie has any children are not available to the public at the moment. However, we will update this information once more details concerning this are available.
Frannie Marin Education
She attended and graduated from the University of Minnesota. She was involved with the University Honors Program and the Choir. Marin spent her 2019 Fall Semester in Copenhagen, Denmark studying Positive Psychology under the DIS – Study Abroad program. In 2021, she gained her Bachelor of Science degree in Psychology. She also minored in Integrative Neuroscience and was a Summa Cum Laude Thesis candidate.
Frannie Marin Career | Frannie Marin Survivor 44
Frannie started working as a Receptionist Manager in October 2015 for Serenity Nails & Spa. and stayed there until February 2020. In November 2018, she took up the position of Co-Founder and President for Integrated Metabolism and remained there until May 2021.
She also started working with Mann Lab as a part-time employee. Initially an Undergraduate Research Assistant, she was promoted to the post of Research Laboratory Manager in May 2020. In the same month, she also became a part-time Undergraduate Research Assistant for RIMA Lab.
The 'Survivor' cast member left Mann Lab in May 2021 and departed from RIMA Lab in August 2021. It was in the latter month that she joined the CHA Center for Mindfulness and Compassion as a Clinical Research Coordinator and continues to hold the position as of writing.
How Much Does Frannie Marin Earn?
She receives annual earnings that range between $35,000 and $100,000.
How Much is Frannie Marin Worth?
She has an estimated net worth of $300, 000.
Frannie Marin Instagram
View this post on Instagram
Frannie Marin Twitter
Survivor 44
Frannie appears on the show, Survivor 44 where she casts alongside her fellow actors and actresses such as;
Maddy Pomilla
Matt Blankinship
Kane Fritzler
Matthew Grinstead-Mayle
Heidi Lagares-Greenblatt
Frannie Marin
Claire Rafson
Sarah Wade
Josh Wilder